Welcome to Courtesy Gas
We have served St Augustine since 1950 as a family-owned and operated business. We try to exceed expectations for every one of our customers by providing top-notch customer service & courteous drivers. You can expect the highest level of professionalism because we value your trust and will do everything possible to make your experience positive and safe. Visit our showroom and see our many services and products.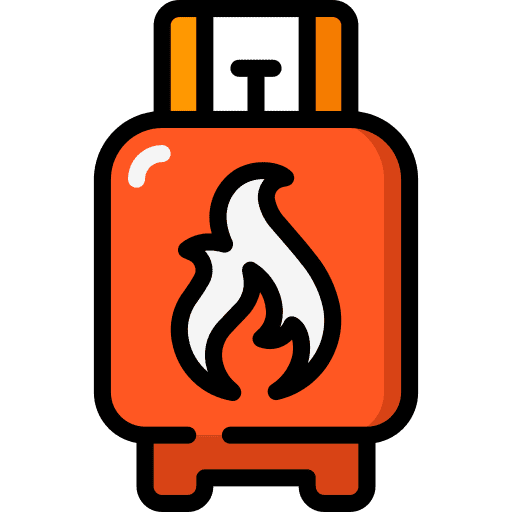 Residential
We help switch your home to propane. It burns cleanly and efficiently. You will see the difference in your wallet, too!

Commercial
You can count on us to meet your propane needs reliably. We can supply propane for anything from forklifts to drying grain on the farm.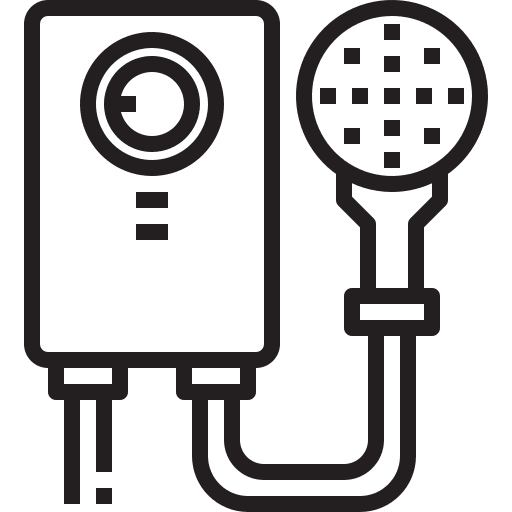 Tankless Water Heaters
An endless hot water supply—even for multiple tasks simultaneously—whenever you need it.
About Propane
Propane is also known as liquefied petroleum gas or LPG. It comes from the refining of crude oil and natural gas, so the common misconception that propane is the same as natural gas is untrue. A little-known fact about propane is that it will remain in its gaseous form when stored under normal pressure and above a temperature of -44°F.
At lower temperatures and higher pressure, propane will become a liquid. Propane naturally does not have any colour or odour. For safety reasons, propane must have an odour and colour added so it is easy to indicate that the gas is present in the local area.
Mary Indomenico
"Courtesy saved the Christmas Cookie baking. We needed quick service on our gas stove to complete the baking and Courtesy repair service saved the day. The office staff got us on the schedule, the service tech installed the part and we were back to baking. We have used Courtesy for all our gas appliances for years. They are not only courteous but friendly, efficient, and dependable. Thank you all."
Decent Donuts
"Courtesy Gas has some of the best people! The customer service is excellent and they always go out of the way to help our new, small business. Thank you for always going the extra mile for us. We highly recommend Courtesy Gas."
Jon Bohn
"Debbie was wonderful to deal with. We needed a fill for a sailboat tank. We walked from the City Marina to her business. She offered us a ride back to the Marina! Now that's what I call over-the-top service. Thanks Debbie!!"
Scott H
"After suffering with AmeriGas for 10 years I finally jumped ship and man, what was I waiting for?  Amazing personable service, people willing to go the extra mile and wait, not charge you for it.  Anyone looking for the best local gas company look no further.  Dig up that old tank give it back to whomever and go local, they will make it worth your efforts and you will save right out the gate!"
Brian Copic
"They are absolutely fabulous!! They were prompt and friendly when we installed. Gave us all kinds of good info. Other companies wanted to charge 10 times what they wanted. They are family owned and take care of their customers. We ran out of gas this morning (on a Saturday) and called at 8:30 am. They said we'll have a full tank by noon!! Jammin'!"
About Us
Since 1950, Courtesy Gas has proudly served the St. Augustine area with quality propane and professional service. We offer many different services, so give us a call and see what we can do for you.
Propane is now the most widely used alternative fuel in residential homes because it's safe, cost-efficient, and offers lower carbon emissions. From energy-efficient tankless water heaters to stylish stainless-steel appliances, propane products offer exceptional performance at a much lower cost than electricity.
Let's Get Started
Learn More
Courtesy Gas Still Family-Driven after Decades in Business
By Stuart Korfhage
If the Jones family didn't get along, Courtesy Gas would be another local business that faded away.
While the day-to-day operations are mostly left to his children and grandchildren, Jones still keeps a hand in things. A cancer survivor, Jones says that he likes to stay involved but trusts the younger generations to keep things rolling.
The rest of the family is committed to doing the same thing. Debbie Jones Bailey, Stan's daughter, is the office manager for the South Rodriguez Street office. Steve Jones Jr. is the operations manager for the company. Also, his wife, Misty Jones, and sister-in-law Debbie Jones work for Courtesy.
Not every employee has to be part of the Jones family, though. Their Blake is the head service technician, who has been an employee for 20 years. He's mostly treated as if he's part of the family.
Jones Bailey said the family works well together despite the occasional disagreement. They all have the same goals of serving the customers and growing the company. Some of those kids are already part of the business. Among Stan's grandchildren, who are current employees, are Tyler Glisson, Jeremy Budd, Zachary Budd, and Steven Jones III. Jones III said he's glad to carry on the tradition in the propane business.
Of course, it takes more than grins to keep a business viable. Jones Jr., who now acts as the main manager of Courtesy Gas, said the formula for success has been treating customers the right way.
Serving what is still a relatively small town, Courtesy offers a variety of services. The company will do something as simple as filling a tank for a gas grill, installing a propane-powered backup system to adding a propane pool heater. They also supply propane to farmers that need to power their equipment.
Growing the business means more than answering phones, though. Jones Jr. says the company is always looking to grow the business. They have already added an office to serve Palatka, and Jones Jr. has said that he'd like to expand the office at South Rodriguez to include a showroom for gas-powered appliances, heaters, grills, and the like. He'd also like a pump system to fuel propane-powered fleet vehicles. The family has been cautious about investing and has been working hard to avoid debt. That's helped them weather the difficulties of supplying a product with wild price fluctuations, even wholesale.